Village Trading Post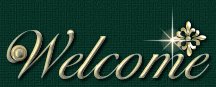 Village Trading Post is an authorized store for Heritage Lace Gallery,
and we offer a complete line of decorative lace for the home
including placemats, runners, doilies, tablecloths, and curtains, as well as
specialty gift items. Check out the latest in lace while gathering
wonderful decoration ideas.
Heritage Lace...the look and feel of home. For those who make home a very special place.
We are also the area's exclusive dealer of San Francisco Music Boxes. 
If you haven't experienced the soft melodies
of our music boxes...it's about time you stepped into the store again!
  Our current themed music boxes include Gone with the Wind,
Wizard of Oz, National Geographic Wildlife Series; limited editions,
and Norman Rockwell. 

Village Trading Post - (260)768-7346
Davis Mercantile - Shipshewana, IN